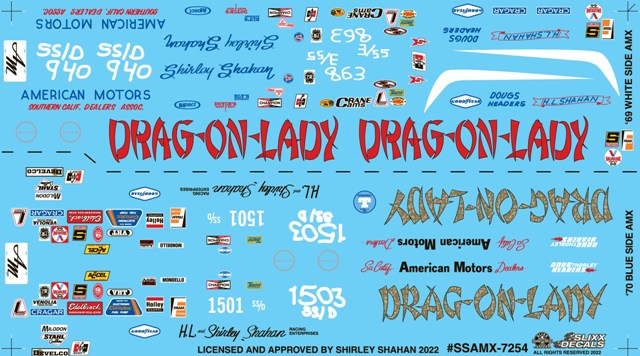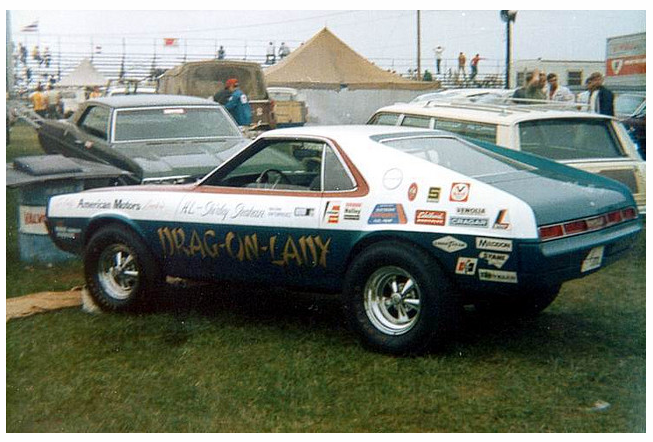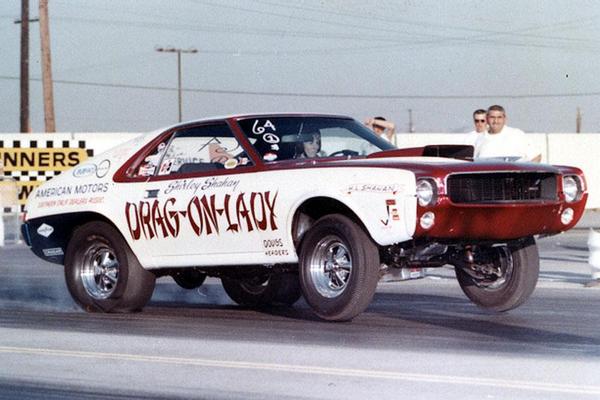 7231h
Title
Shirley Shahan's AMX Super Stocks
Part Number
7254/SSAMX
Driver
Owner
Car
AMX
Series
Drag
Kit
This decal is desinged to fit on the orginal Johan kit. Flashpoint resins also
produces this body.
Scale
1/25th scale
Paint

White, metallic red and blue

Info:
We would like to thank Jim Kampmann, Don Stadick,
and Ariel Cordero for the help with reference to produce these decals.