My name is Butch Moe. This is a 1975 Charger raced in the Milwaukee Mile and also in the Milwaukee car show. This car has Richard Petty decals and is made from a MPC Charger. It has a real steel roll cage and an aluminum seat. It contains a fire extinguisher. I marked the tires like the tires from the photo I was going from. Slixx has great decals, just like the real thing! Thanks.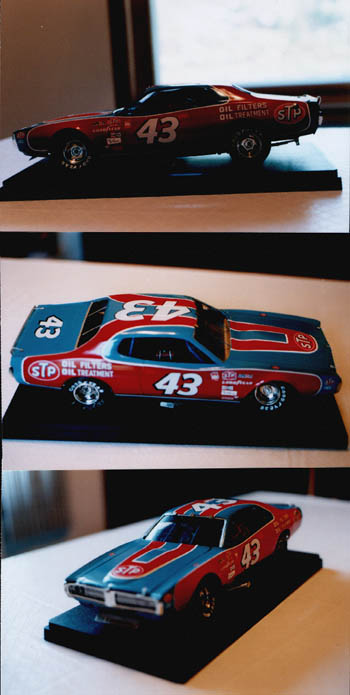 1972 Petty Charger After retiring his Roadrunner in mid 1972, Richard Petty raced his first Charger. This model is a 1/16 scale MPC model made with Slixx decals!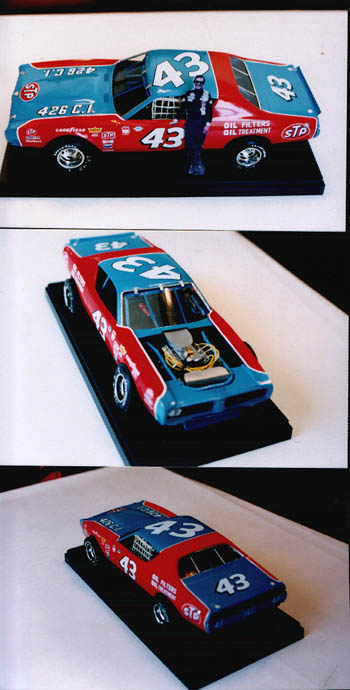 1970 Mr. Norm's Charger This model is a polar lights model with slixx decals.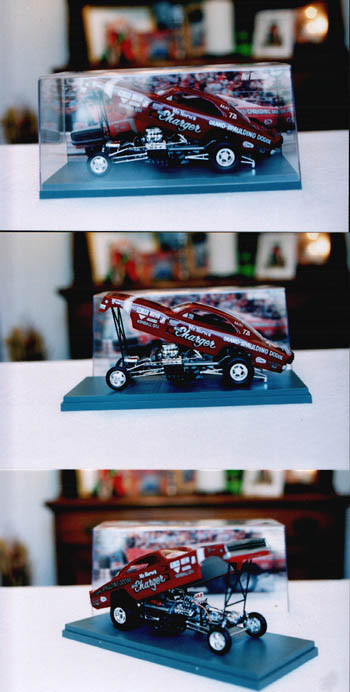 1968 Dick Landy Charger This model is a Revell and was made with Slixx decals.